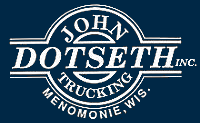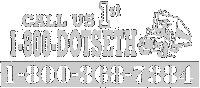 903 Cedar Falls Road,
Menomonie, WI 54751
(715) 235-5411
or (800) 368-7384
Fax: (715) 235-8668

© 2006 - 2014
John Dotseth Trucking, Inc.
All Rights Reserved
Storage & Warehousing

Freight Consolidation

Strechwrapping & Labeling

Temperature Controlled Area

Short & Long Term Agreements

Customer Pickup - 24 Hour Access

Customized Billing to fit your program

Do you need short-term or long-term storage, or J. I. T. warehousing close to your customer? Our storage and warehousing services can be custom designed to fit your needs. Your needs may be unique, but we have a history of being quite creative with space, and that experience can serve you well. So please contact us!